Sell HTC Phones
Can't find your device above? Try keying in the model.
How Selling on SellUp Works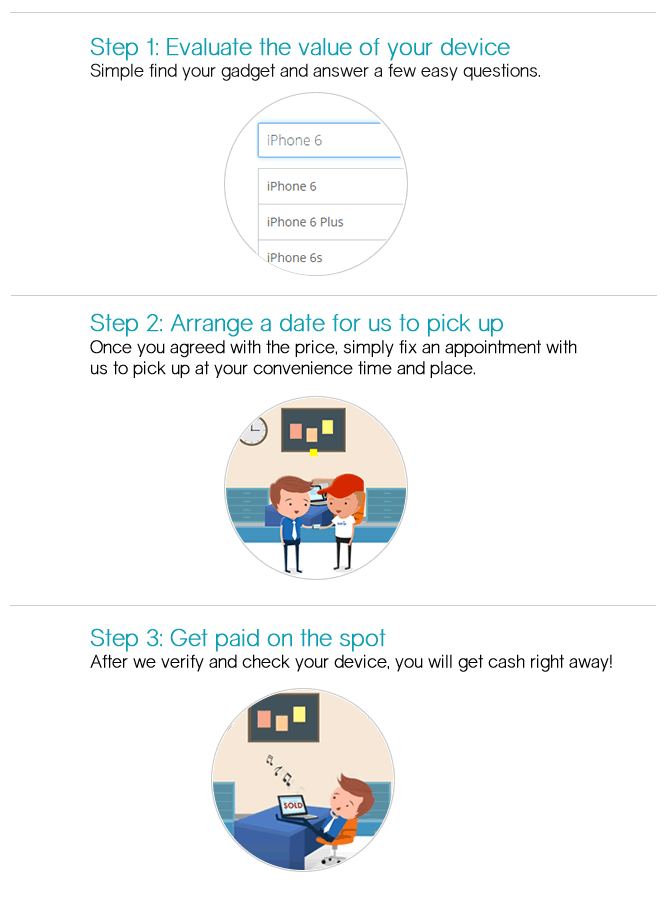 Why Sell at SellUp
Thinking where can I sell used mobile phones online?
CLooking for the best place to sell used phones in Singapore?
Want the best possible price for your secondhand Samsung Galaxy or Apple iPhone? Or for your used Sony, Asus, Blackberry, Google, HTC, Huawei, LG, Motorola, OnePlus, Oppo, Razer mobile phones in Singapore?
Come to SellUp, your best online platform to sell used phones online for honest prices. Based on your device's condition, you get the most competitive buy-back prices here. We also let you evaluate your phone's worth for zero haggling. If your phone is in better condition than you assumed, we up the purchase price. If it is not, you get the option of not selling through us without any fee payable.
No privacy breach worries, we wipe out your entire data from the mobile phone, securely and permanently, before we sell it further. No needless corresponding or last minute deal cancellations with strange buyers, we honor our commitments. We also give free pick up and on-the-spot payment facility at any address in Singapore.
Last but not the least; when you sell your pre-used device through SellUp, its life gets prolonged and you do your bit for saving the environment.
© 2016 SellUp Pte Ltd. All rights reserved.